Buying vs. Leasing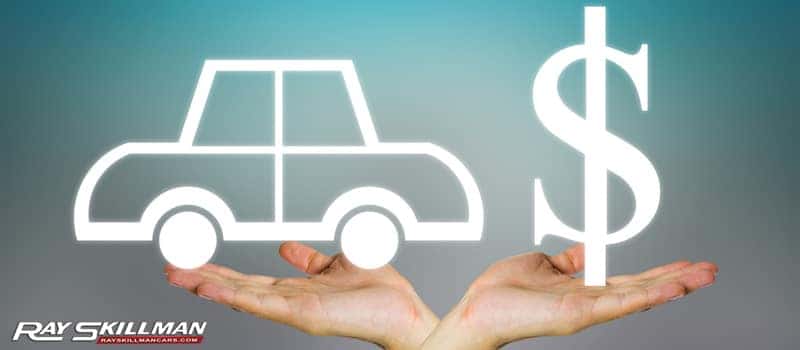 Have you found yourself in this often-tricky situation, stuck between buying and leasing? You decide you need a new vehicle, so you do your research and find the model you want. Then, you come in to Ray Skillman Westside Auto Mall, ready to drive off in your new Mazda, Hyundai, KIA, Mitsubishi, or Genesis vehicle. But then you realize that you still have one more important decision to make—do you buy your car, or lease it? It can sometimes be difficult to tell which is best for you and your particular situation. No worries. The Ray Skillman Auto Mall team is here to clear everything up for you.
There are benefits to both buying and leasing, but if you're a little unsure of what each process involves, or which is right for you, don't worry! We've laid out the benefits of both buying and leasing right here for you to consider. Check it out!
APPLY FOR FINANCING CONTACT US
The Benefits of BUYING
The Benefits of LEASING
WHO OWNS IT?
WHO OWNS IT?
No matter if you pay for the car with cash, or finance it and make monthly payments, it's yours to keep. Of course, if you're financing it, you'll have to meet the obligations the lender requires, like a certain down payment amount (which is based off of the lender's requirements and your credit score) and timely monthly payments. However, once you've paid the price of your vehicle in full, it's 100% yours, free and clear. The lending institution will send you a Lien Release as proof that the vehicle is completely paid off and is yours to keep.
Although you do not own the car when you lease it, you can still reap many benefits from this option. When you lease, you're paying for only a portion of the vehicle, instead of the whole thing. This is usually why you pay less per month in a lease than if you were to buy the car.
UP-FRONT COSTS
UP-FRONT COSTS
If you're financing it, you don't necessarily have to put down a down payment. You can choose to do a down payment if you wish and in some cases the bank may require it. You can also trade-in another vehicle and use any equity towards your down payment. The amount of the down payment is usually based on the lender's requirements and your credit score.
Leases often do not require any type of a down payment. All you usually have to pay is the first month's payment, a security deposit, the acquisition fee and other fees and taxes. Additionally, many lease agreements cover certain services such as routine maintenance or minor repairs. And when the lease term is done, all you have to do is return the vehicle. You'll have the option to buy it, if you like, of course.
FUTURE VALUE
FUTURE VALUE
Your vehicle will be worth whatever you can sell it for in the future and that depends on how well you maintain it. (Be smart and protect your investment with regular scheduled maintenance by a factory-authorized facility!)
In most leases you don't end up owning it so you don't end up selling it. That's the financial institution's job. Although you may have mileage limits and wear and tear guidelines that, if you exceed them, could cost you extra money when you turn your vehicle back in.
END OF PAYMENTS
END OF PAYMENTS
Once you've paid off what you owe on your contract, that's it. Your vehicle is 100% yours. The lending institution will send you a Lien Release as proof that the vehicle is completely paid off and all yours.
Most people return the vehicle at the end of the lease term. But some like to purchase it during their lease or at the end. Others like to trade it in before their lease is over. Just ask us about these different options before signing any paperwork and we'll make sure you have your lease set up the way you want it.
The best cars to lease are those with the best book value after the term of the lease. Since they depreciate less, you pay less. You can review the lease ratings to see which cars retain their value better than others. You can also speak with our dedicated team.
So which option is right for you? If you have any questions on the buying and leasing process, please Contact Us anytime or just stop by and see us today! Our team at Ray Skillman Westside Auto Mall is ready and waiting to speak with you, and we can't wait to put you behind the wheel of your next amazing vehicle. Call us or stop by our showroom today!